CHUPA CHUP LOLLIPOPS FOR SALE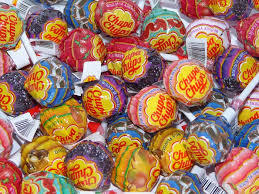 CHUPA CHUP LOLLIPOPS FOR SALE
Product Description
Chupa Chup Lollipops
We are an ISO Certified manufacturer of premium food products and confectionery.
Our speciality in Confectionery range is mainly Lollipops and Centre filled Jelly Candies

We also manufacture a wide range of Instant Food Products such as Jelly Mix, Creme Caramel, Custard Powder, Baking Powder, Cornflour.
Amongst our wide range of food products, we can also offer this various lollipops in Jar packing and pouch packing.
We thank you and look forward to your enquiry.
Contact Us
Kurtulus Meydani Inonu Bulvari No. 70, Klas Plaza A Blok, Kat 13 D.24-26,, Mersin, Icel, 33940, Turkey
Phone :+905524799947