Delicious IQF/frozen French Fries in 2016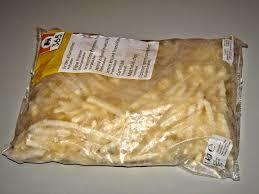 Delicious IQF/frozen French Fries in 2016
Product Description
We can Supply all kinds of fresh & frozen IQF fruits and vegetables from our company without any problem
We would like to present,
Our Frozen French Fries specifications:
Origin:
Turkey / Netherlands
Varieties: Frozen Potato (French Fries).
Freezing Process:- I.Q.F.
Size: Cut: 6x6, 7x7, and 9x9. 10 x10 , 13x13 ,14x14 mm
Length: from 3 - 13 cm, as customer request
Packing available:
10 KG cartons / plastic bag
2 bag /5KG.
4 bag / 2.5 KG
Container Capacity:
40 ft container takes
22 MT .with pallet
24 ton without pallet
Contact Us
Kurtulus Meydani Inonu Bulvari No. 70, Klas Plaza A Blok, Kat 13 D.24-26,, Mersin, Icel, 33940, Turkey
Phone :+905524799947