Halal Frozen Whole Chicken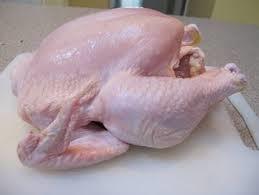 Halal Frozen Whole Chicken
Product Description
We are engaged in trading and exporting excellent quality Halal Frozen Whole Chicken in Mersin, Icel, Turkey.
Shelf life:
One (1) year from the date of production, good state and must be stored at - 18 Degrees Celsius.
Specification: Halal Frozen Whole Chicken
- Well Dressed and cleaned,
- With or without skin.
- No bruise,
- No Blood,
- No bad smell,
- No feather
- No Broken bones,
- Dry, moisture less than 5%, 100% Fresh and Frozen
1.Frozen Whole chicken
2.Frozen chicken Feet
3.Frozen chicken Paws
4.Frozen chicken Wings
5.Frozen chicken Legs
4.Frozen chicken Wings and all other chicken parts.
Contact Us
Kurtulus Meydani Inonu Bulvari No. 70, Klas Plaza A Blok, Kat 13 D.24-26,, Mersin, Icel, 33940, Turkey
Phone :+905524799947