High Quality Kiln Dried Beech Firewood,Oak Firewood,Pine Firewood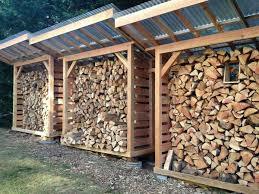 High Quality Kiln Dried Beech Firewood,Oak Firewood,Pine Firewood
Product Description
Kiln Dried Firewood for Sale, Oak and Beech Firewood Logs
Hornbeam Firewood

Fir Firewood

Ash Firewood

Alder Firewood

Oak Firewood

Birch Firewood

Spruce Firewood

Beech Firewood

Dried Kiln Firewood
Measures outside: 1.2 m * 0.8 m * 2.0 m.
Split length: 25-100 cm
width of the split: 8-16cm
Wood fire size: 25cm, 33 cm or 50 cm;
The thickness of wood is 5-15 cm.
Fire wood diameter 7 - 19 cm;
Moisture Content: < 20%
Ash Content (db): < 0.5%
Abrasion: 2.0%
Calorific Value: > 4500kcal/kg
Diameter: 5cm to 15cm
Length: 20cm to 50mm
Burn Value: 90-95%
Humidity: 12%;
1 pallet=1 Ton
28 pallet= 1 Truck
Our prices are very cheap as compared to other suppliers and our wood will be the best for winter period. We have the capacity to supply large quantity orders and we will be looking forward to establishing a long term business relationship with any Interested company.punctuality as to delivery of our product has made us one of the top ranking competitors in the world.
Contact Us
Kurtulus Meydani Inonu Bulvari No. 70, Klas Plaza A Blok, Kat 13 D.24-26,, Mersin, Icel, 33940, Turkey
Phone :+905524799947