OAK FIREWOOD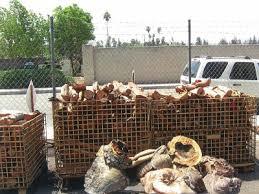 OAK FIREWOOD
Product Description
We are company of forest owners and also trading and exporting company that makes the cutting of big part of the government woods in the region. Our main species are OAK ( WHITE , BLACK AND RED), ASH , HORNBEAM , BEECH ,ACASIA , APPLE, CHERRY , BIRCH , EUCALIPTUS, ALDER - dry 15 months air died 6-18% moisture best quality ; killn dried 10-15% moisture and fresh >28% moisture .

We can offer EXW , FOB , FCA , CFR , CIF , CPT price and logistic service for all destinations.
We are cutting and processing around 28000 cubic meters per Year.

Our company specialize in manufacture and sale of quality dry firewood.We have strong position in domestic market and regular clients in Southeast Bulgaria.Thereof we are looking for new clients who would be interested to get us as supplier for long term business.
We offer high quality products,excellent service and communication, good transport conditions and short delivery terms.We have an International Certificate.

We can provide all necessary certificates and documents you will need for export/import.

We are mainly specialized in firewood trading and exporting high quality air dried more than 15 months or kllin dried products with very low moisture content.

We provide our customers with high quality and fast service and continue to remain loyal to our prospective clients. We are trusted and already imposed company on European , Middle eastern and Medditeranium market . Service delivery is the forefront of our initiative and our customers are important to us.

Our products are the following:

Loosely bulk loaded :
Uncut 100cm +-10% round air dried 15 months or killin dried
Uncut 100cm +-10% split 6-15 cm air dried 15 months or killin dried
Cut 20 , 25 , 33, 40 , 50 , 60 cm , split 5-15 cm air dried 15 months or killin dried
Net/mesh bags 5kgs ( 30/50cm) , 10 kgs (40/60cm) , 15kgs (50/80cm) , 20kgs(50/100cm) , 25(50/120cm) , 40 kgs
Kindlings in net/mesh bags 3,500 kgs , 5 kgs , 10kgs
Firewood on pallet boxes :

Dimensions:
2,6 meter cubic( 100/100/260 or 120/85/260) max 26 in a 40 ft
2,4 meter cubic ( 100/100/260 or 120/85/240) max 26 in a 40 ft
2,15 meter cubic ( 100/100/215 or 120/85/215) max 26 in a 40 ft
2 meter cubic ( 100/100/200 or 120/85/200) max 26 in 40ft
1,9 meter cubic ( 100/100/190 or 120/85/190) max 26 in a 40ft
1,5 meter cubic (120/100/125) max 42 in a 40ft
1,3 meter cubic (100/100/130 or 120/85/130) max 52 in a 40 ft
1,1 meter cubic (100/100/110 or 120/85/110) max 52 in a 40 ft
Contact Us
Kurtulus Meydani Inonu Bulvari No. 70, Klas Plaza A Blok, Kat 13 D.24-26,, Mersin, Icel, 33940, Turkey
Phone :+905524799947