Pepsi Soft Drink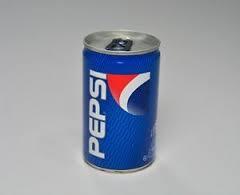 Pepsi Soft Drink
Product Description
Pepsi is a carbonated soft drink that was first introduced in the United States in 1898. It is now sold in over 200 countries worldwide and is one of the most popular soft drink brands in the world.
Some of the features of Pepsi soft drink include:
1. Refreshing taste: Pepsi has a crisp and refreshing taste that is enjoyed by many people.
2. Caffeine content: Pepsi contains caffeine, which can help to increase alertness and reduce fatigue.
3. Carbonation: Pepsi is carbonated, which gives it a fizzy texture and makes it more enjoyable to drink.
4. Sugar content: Pepsi contains high fructose corn syrup, which is a sweetener that gives it a sweet taste. It also has a diet version that is sugar-free.
5. Variety of flavors: Pepsi is available in a variety of flavors, including regular, diet, and flavored versions like Cherry Pepsi and Pepsi Max.
6. Packaging: Pepsi is sold in a variety of packaging options, including cans, bottles, and fountain drinks.
7. Worldwide popularity: Pepsi is one of the most popular soft drink brands in the world and is sold in many countries. It has a strong brand identity and is often associated with youth and fun.
Contact Us
Kurtulus Meydani Inonu Bulvari No. 70, Klas Plaza A Blok, Kat 13 D.24-26,, Mersin, Icel, 33940, Turkey
Phone :+905524799947